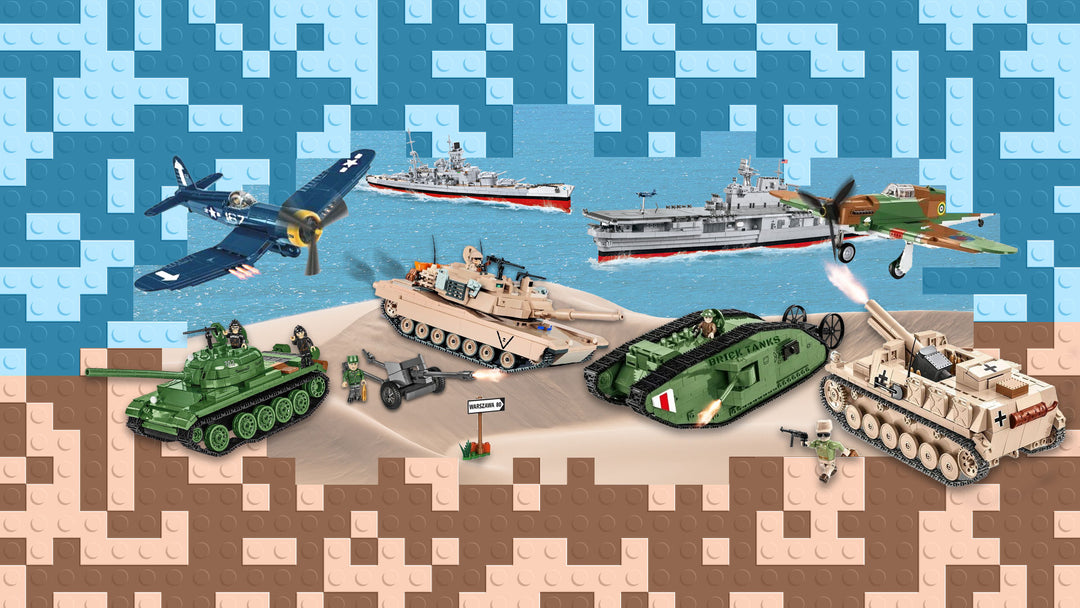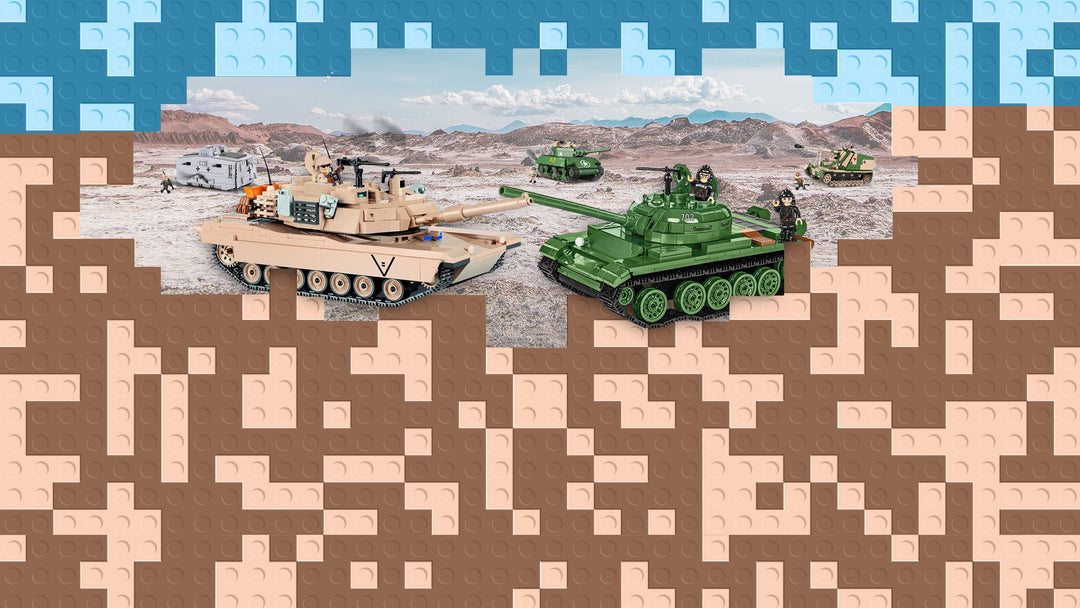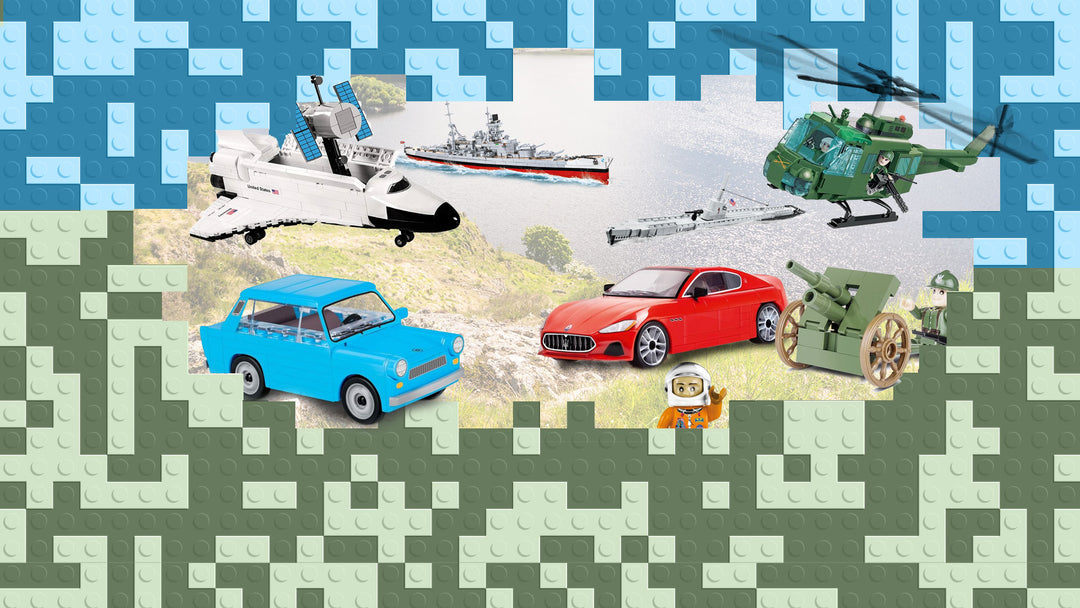 Military models & more...made of bricks!
Lego compatible sets for enthusiasts, hobbyists and as gifts
We started with brick tanks. Now there's so much more!
Lego-compatible military model kits
★
As the only UK toy retailer dedicated to supplying military brick model kits, we cater for all budgets and abilities across a range of iconic tanks, planes and ships.
★
Bricktanks was established in 2016 and now supports a worldwide military brick building community via our website, Facebook and Instagram pages. We will price match where possible. We'd rather pass on the difference to our customers than big business.
★
Keep up to date with latest releases by creating a FREE BrickTanks account. Plus earn rewards & discounts programme - with 200 Panzer Points just for signing up!
★
Not sure what set to get? Try our gift cards or check out our sale pages for a bargain.
Why Brick Tanks?
Money-back guarantee
★
Top-rated, UK-based customer service.
★
Over 950 customer reviews, customer photos and online community with over 10k followers.
Free and worldwide shipping
★
FREE tracked, next working day delivery on orders over £35 (England & Wales only). Please note, this is not a guaranteed service *terms & conditions apply.
★
Worldwide UPS shipping available - just ask.
Here to help
★
Missing pieces? No problem. We can help.
★
We offer a range of spare parts, accessories and weapons.