What to buy your military mad child for Christmas 2021
Are you struggling to find educational and high-quality but affordable toys for children this Christmas? It can seem like a minefield when there are so many options for gifts to buy military mad children on the market but with many of them being unsuitable or low quality.

BrickTanks have the solution to your problem! We specialise in historically accurate, scale, brick military vehicle model kits. Each of our kits is compatible with other leading brands of building blocks, meaning that once your child has built their model they can take it a part and use the bricks again!

Discover some of the best Christmas gifts for military mad children below.
Shop the Christmas Gift Guide
The stocking stuffer gift
If your child hasn't built a COBI kit before, this set is a great test model being a relatively quick and easy build for most children aged six years and up.

This is the perfect kit to top off your child's Christmas stocking, it's compact, inexpensive, fun to build and play with afterwards.
The high flying gift
If you have a child that is passionate about planes from WWII then this is the gift you've been looking for.

Featuring one figure and multiple bombs, this famous and unique British aircraft is the perfect kit to keep your young military enthusiast happily engaged for hours. The completed De Havilland Mosquito model will be a great historical talking point and feature proudly on any child's bedroom shelf.
The add-on gift
This set works perfectly in addition to any of the other vehicle kits featured in this blog. Why not encourage your child create their own military diorama?

These popular solider sets are also eligible for a 10% discount when you buy five in one transaction.
The sure-fire winner gift
This outstanding replica model of a Sherman tank is sure to make Christmas unforgettable for a young military fan. Featuring graffiti printed blocks on the side, 2 figures and over 700 bricks, this set is guaranteed to keep your child occupied for hours if not days!

Each COBI kit also includes a section on the back of the box explaining the stats of the vehicle and the history behind it.
The big one
If your child has a great deal of patience, loves attention to detail and enjoys a big challenge, you might want to push to boat out and really treat them!

With over 3000 bricks, this is the perfect project for a child to do with an older family member. It provides a unique learning opportunity and bonding experience in addition to the stunning finished model.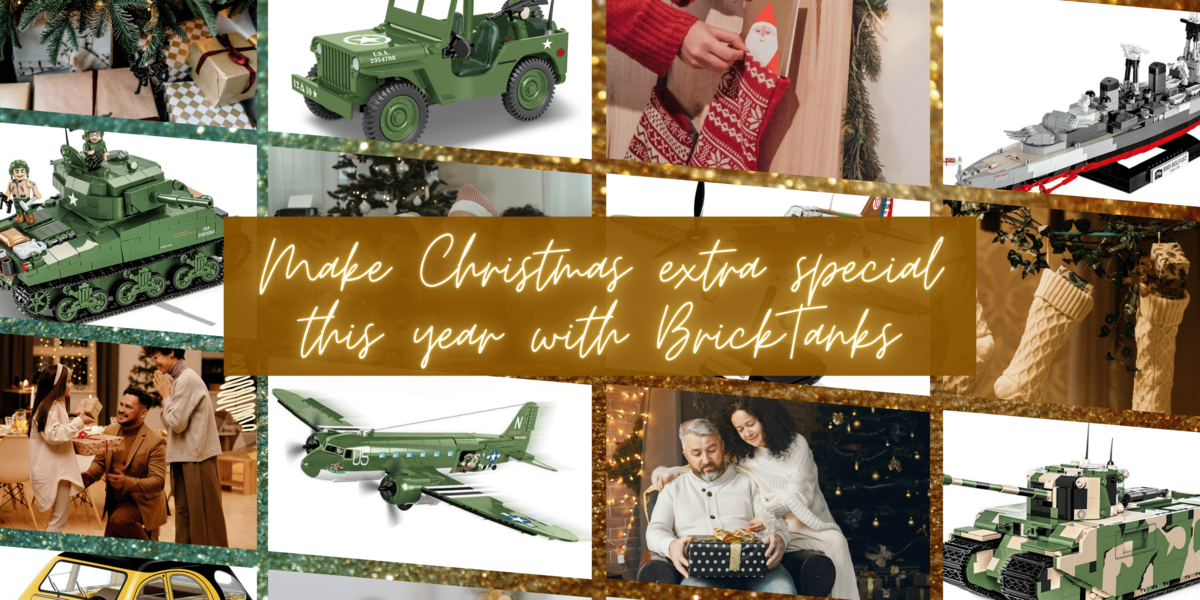 ---