Just one week until Christmas!
T'was the week before Christmas, when all through BrickTanks base,
Not a creature was stirring, not even Pippa and her cute little face!
The tanks were arranged around the warehouse with care,
Ready to be deployed to their new owner with fanfare!
So if you haven't got your order in yet, sets are selling out fast,
Make sure you order by 2pm on the 21st, or the Christmas deadline will pass!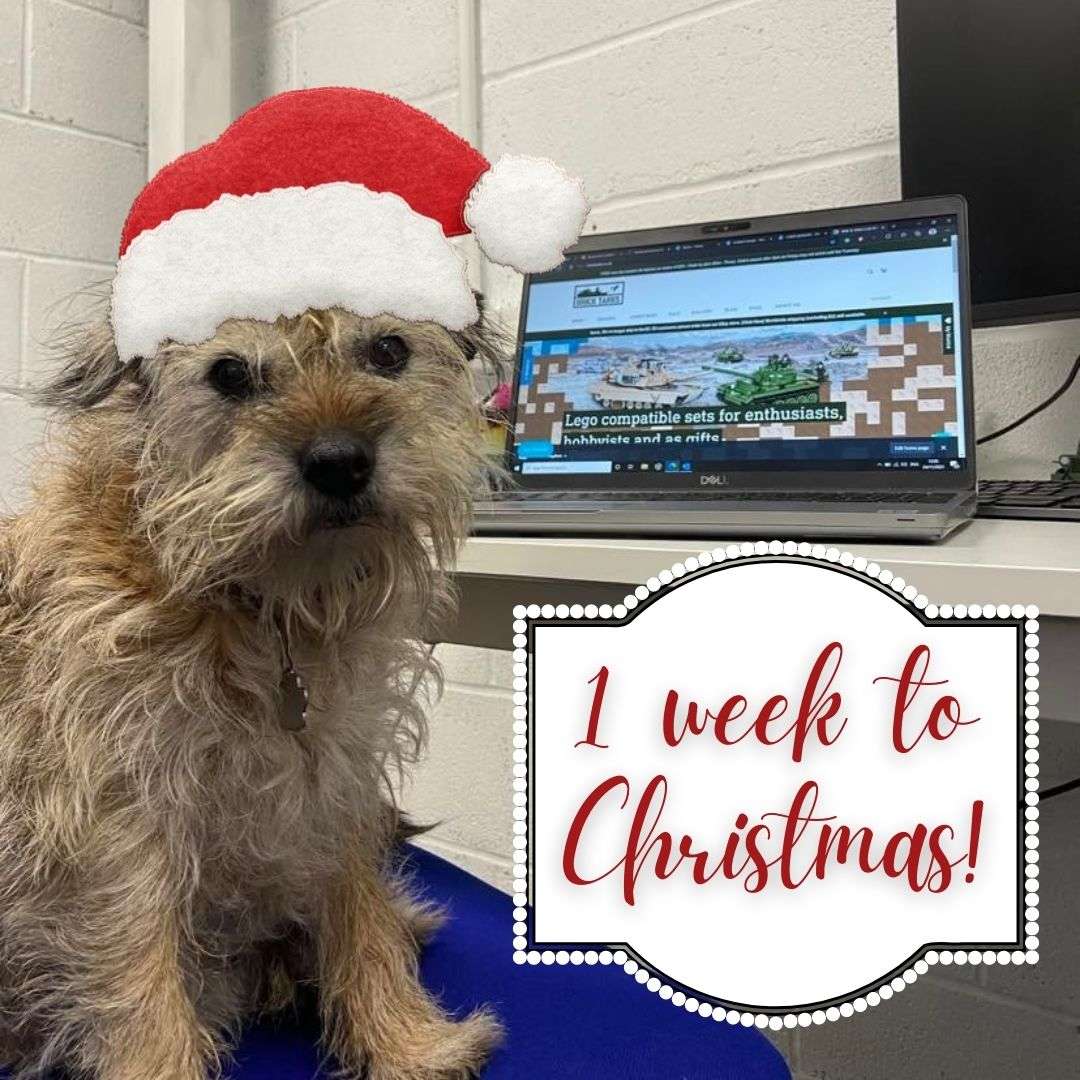 A few reminders:
PRICE-MATCHING: If you find a Cobi set we stock cheaper and available elsewhere including the equivalent next day P&P, please email us and we'll do our best to price match for you: admin@bricktanks.co.uk
DISCOUNT CODES: When you sign up to a free BrickTanks account you automatically earn Panzer Points which eventually add up to discount codes which you can redeem against future orders.
MISSING PIECES? No problem, we can help!
SALES: Check out our latest SALES!
DISCONTINUED SETS: Don't miss out: double check which sets COBI has informed us they are discontinuing HERE.
EARLY BIRD PRE-ORDERS: Place your super early PRE-ORDERS HERE.
BE PART OF THE COMMUNITY: COBI is still relatively unknown in the UK so please help us spread the word and help ensure we can keep doing what we're doing! Please email us high quality photos of your sets and we will share them on our website and social media accounts.
OVER 800 REVIEWS: Thank you to everyone who takes the time to leave feedback, it helps us do our job better and to know when we're delivering the best service possible. We also really appreciate google reviews, as well as recommendations on Facebook :)
---