Heroes of WWII: Mariya Oktyabrskaya
Have you heard of the Soviet widow who took revenge on the Nazi's in a T-34?

Mariya Vasilyevna Oktyabrskaya was born on August 16th 1901 into a poor Ukrainian family on the Crimean Peninsular. She was one of ten children and her family were born into Serfdom, meaning that they were owned by the Lord of the land they lived on. In 1917 when the Bolsheviks seized power and Communism was introduced it was welcomed with open arms by Mariya and her siblings, as they were freed of their medieval slavery and could now receive an education and work where they liked.

Mariya jumped right into employment and worked in a cannery and as a telephone operator. In 1922 the Soviet Union was formed and three years later, in 1925, Mariya met her husband Ilya Oktyabrskaya, a Soviet army officer. After this union Mariya threw herself into the military life, joining the 'Military Wives Council' and training as an army nurse. She once said, "Marry a serviceman, and you serve in the army: an officer's wife is not only a proud woman, but also a responsible title."

When the Eastern Front opened in
1941, Ilya was sent to fight and Mariya was evacuated to Tomsk in Siberia. While living in Tomsk, she learned that her husband had been killed fighting the Nazi forces near Kiev in August 1941. The news took two years to reach her.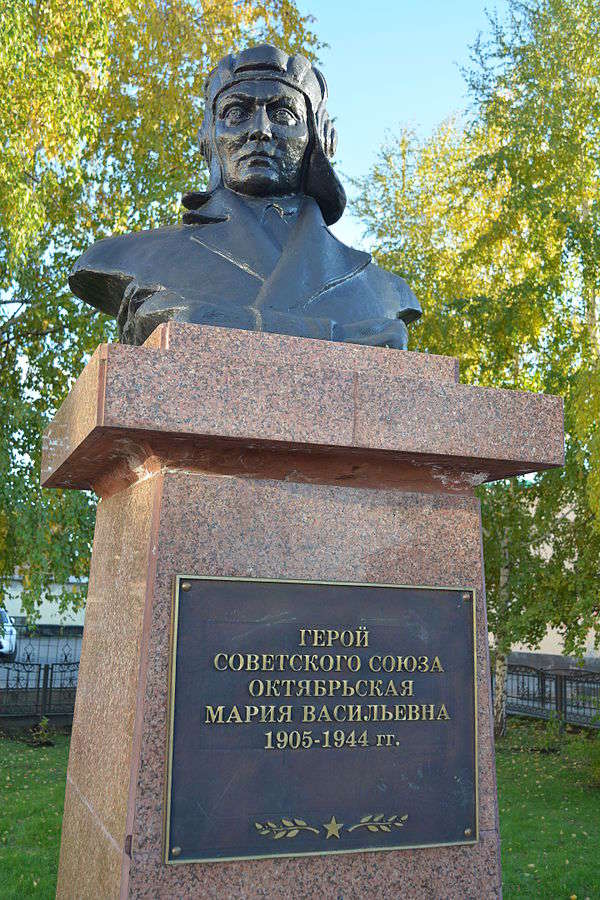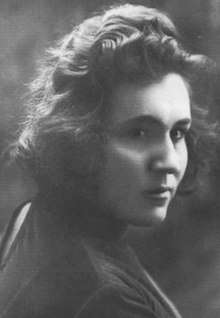 Mariya was furious to hear the news that her husband had been killed and knew she needed to take action. She immediately sold all of her possessions and gathered her life savings to deposit 50,000 Rubles into the National Bank, then wrote a letter to Josef Stalin stating,
"My husband was killed in action defending the motherland. I want revenge on the fascist dogs for his death and for the death of Soviet people tortured by the fascist barbarians. For this purpose, I've deposited all my personal savings—50,000 rubles—to the National Bank in order to build a tank. I kindly ask to name the tank 'Fighting Girlfriend' and to send me to the frontline as a driver of said tank."


Stalin agreed to this request and Mariya was sent off for 5 months of training on how to drive and repair her T-34 tank, this was unusual compared to the normal rushed training procedure for other recruits. During her training she faced many prejudices from her male comrades for joining the fight as a woman.
Mariya and the 'Fighting Girlfriend' joined the battle on 21 October 1943, maneuvering her tank in intense fighting; she and her fellow crew members destroyed machine-gun nests and artillery guns. When her tank was compromised by a strong hit Mariya disobeyed orders to remain inside the tank and jumped out to repair the damage while under intense fire. After this Maryia wrote a letter to her sister stating, "
I've had my baptism by fire . . . sometimes, I'm so angry I can't even breathe
." And for her brave actions she was promoted to Sergeant and gained the respect of her fellow comrades.
Mariya went on to fight in another two battles, until in her final battle the 'fighting girlfriend' again took a near fatal hit. Mariya jumped out to repair the damage, however she was struck in the head by stray shell fragment from an anti-tank shell. This rendered her comatose and after two months in this state she succumbed to her injuries and passed away on March 15, 1944. For her heroics she was posthumously awarded a Hero of the Soviet Union and buried with military honors at the Heroes Remembrance Gardens in Smolensk.
You can read more about Mariya's bravery
HERE
.
---