Heroes of WWII: Irena Sendler
Are you familiar with the heroics of Irena Sendler?

Born in Warsaw on February 15th 1910, Sendler spent her childhood in Otwock where her father, Stanisław Henryk Krzyżanowski, a doctor, was the director of a sanatorium.

As a student of the University of Warsaw in 1928, she joined the Union of Polish Democratic Youth. Sendler studied law and Polish studies on and off for years but never completed her degree. She had her master's thesis prepared ready to defend in 1939 however the war broke out and this plan had to be shelved. While studying, Sendler publicly denounced the segregation of classrooms and defaced her non-jewish ID card.

During the German invasion in 1939, Sendler was working as a social worker at the the Warsaw Department of Social Welfare and Public Health. After discovering what was happening to their Jewish friends, Irena Sendler and her colleagues managed to obtain passes and grants to help the Jewish people, who were now segregated in the Warsaw Ghetto.

On 16th November 1940 the Germans closed off the Ghetto, thanks to passes issued by her director, Irena and her colleagues could still enter the Ghetto to help their Jewish friends by selling their possessions for money, providing medication and food. Overtime, she even began helping in the organisation of children's activities and concerts in the ghetto.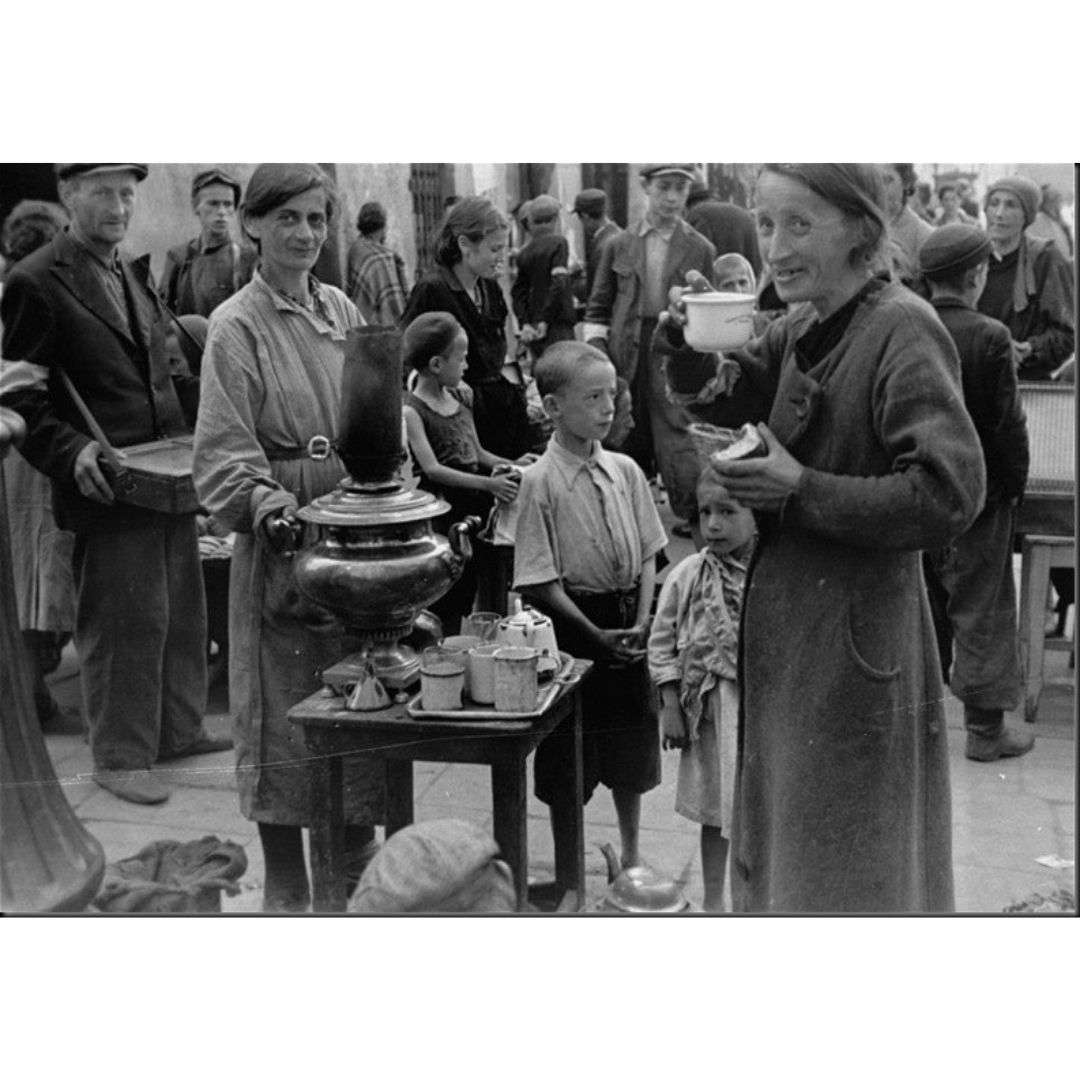 A common soup kitchen scene inside the Warsaw Ghetto, where over 500,000 Jews lived in just 860 acres of land.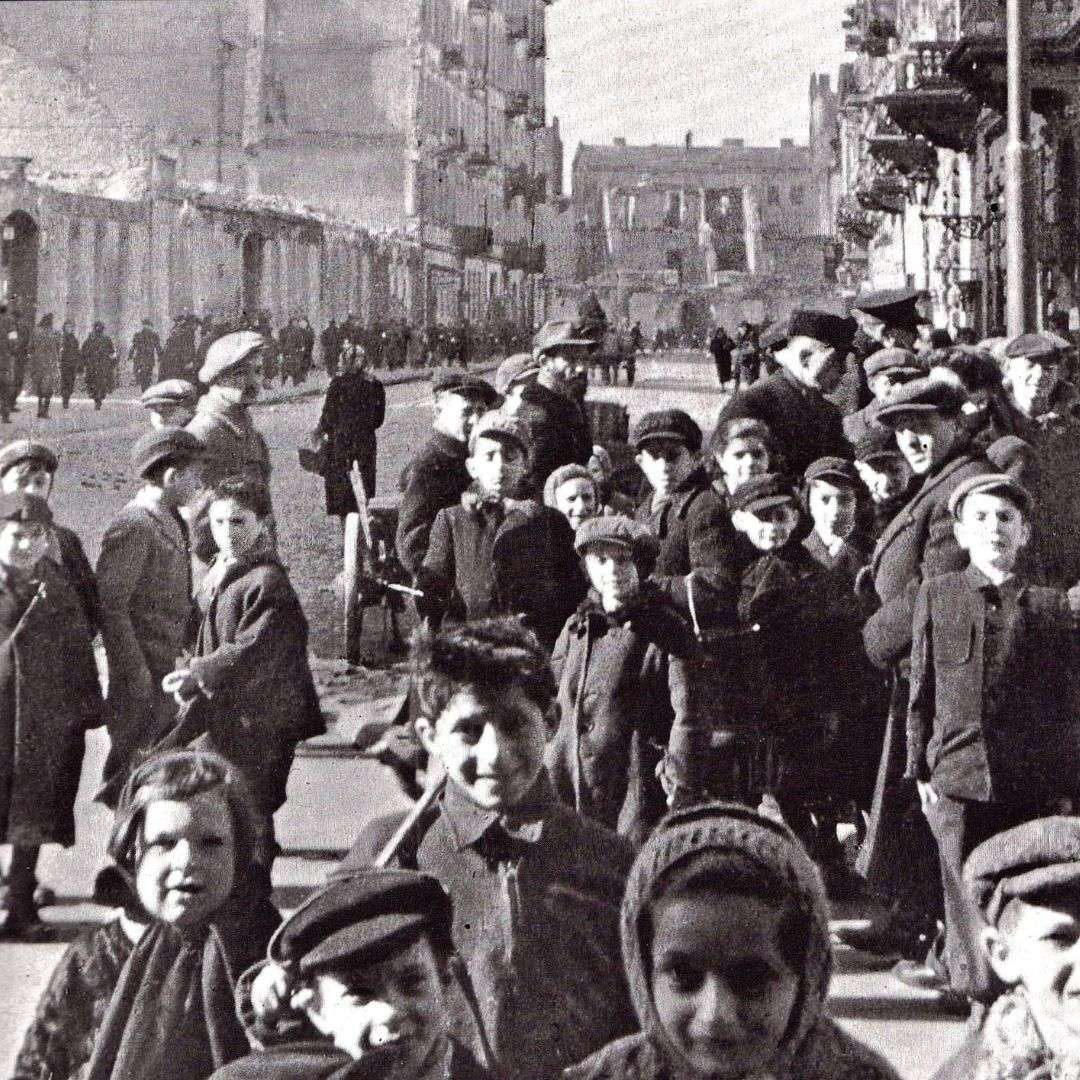 Children inside the Ghetto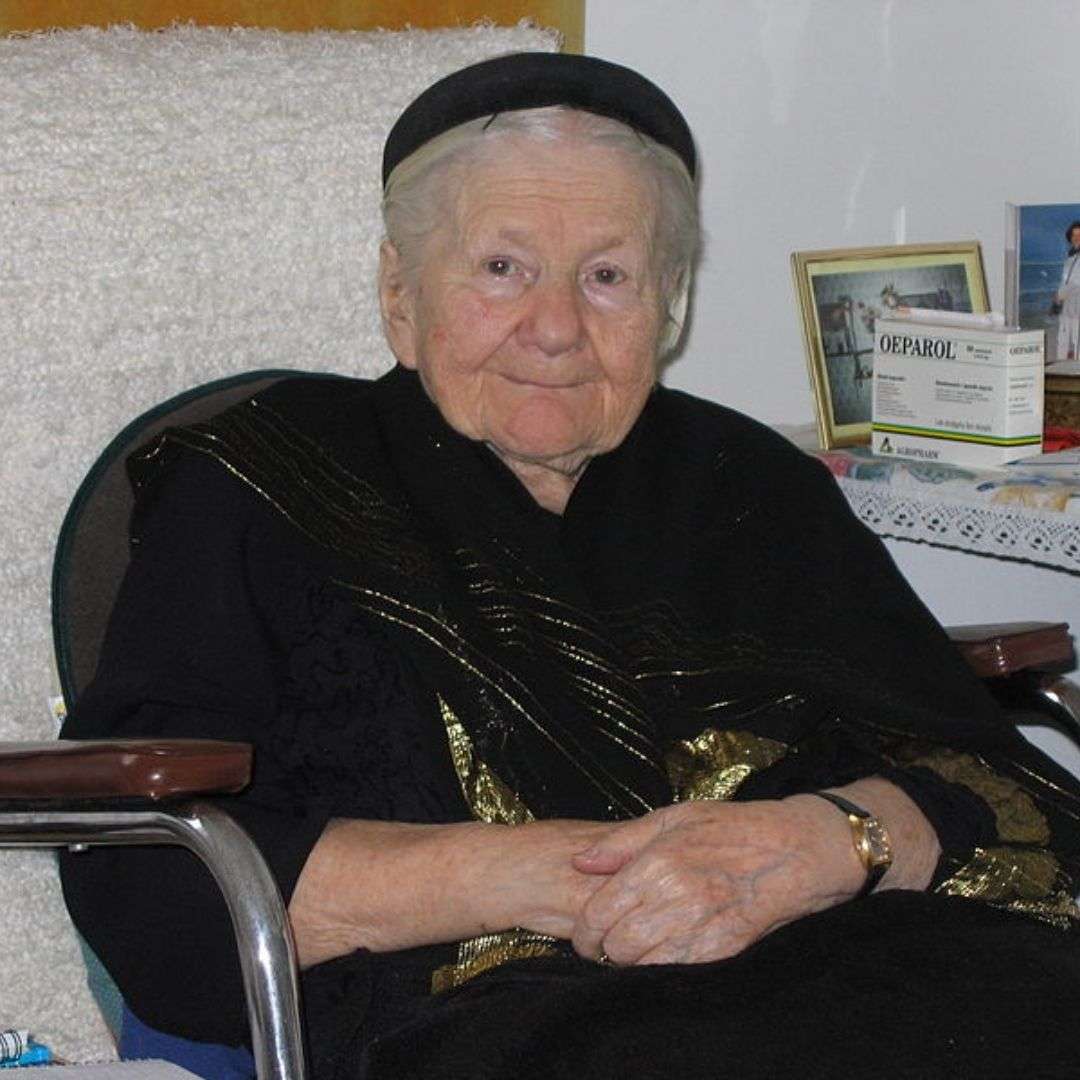 Irena Sendler in her old age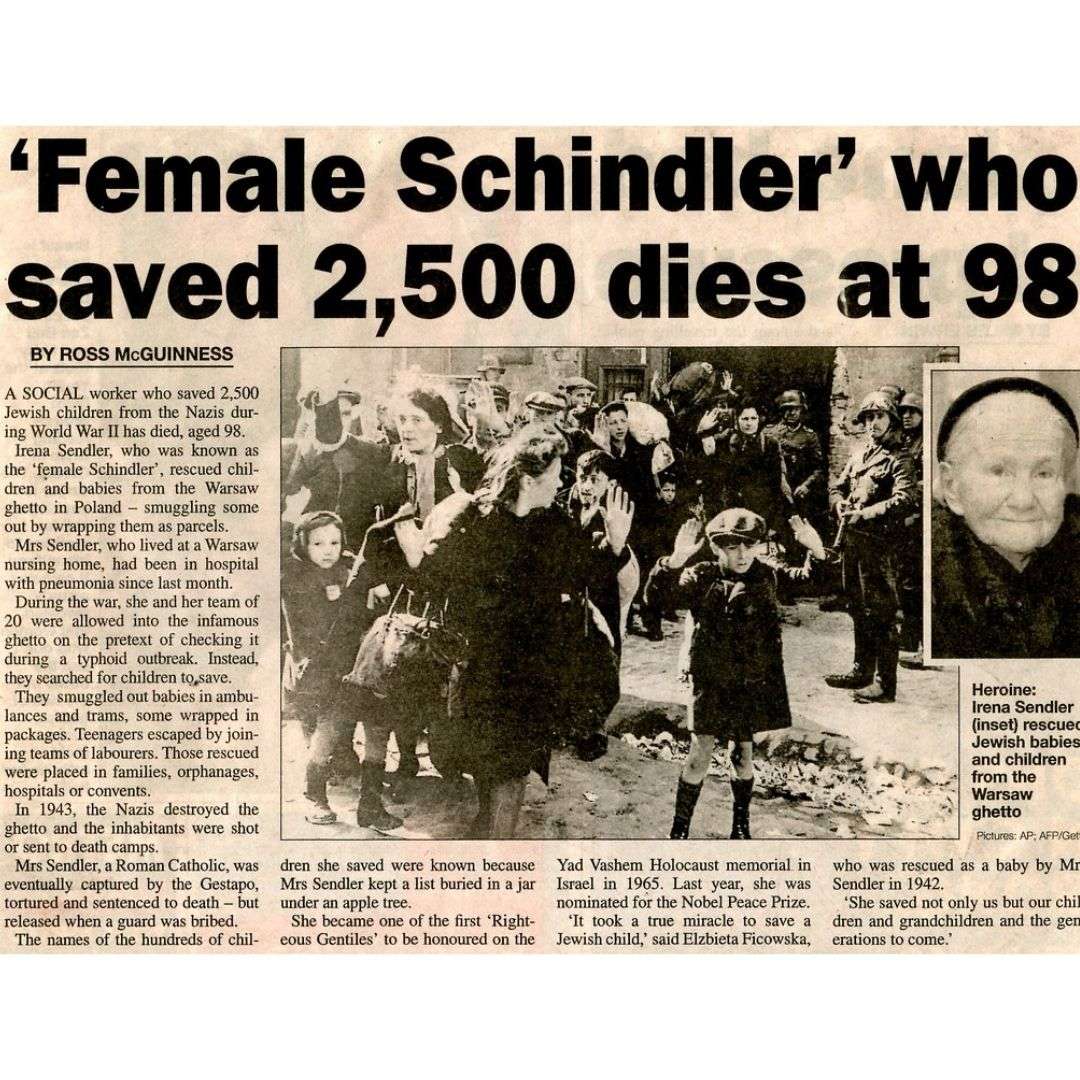 New article announcing Irena Sendler's death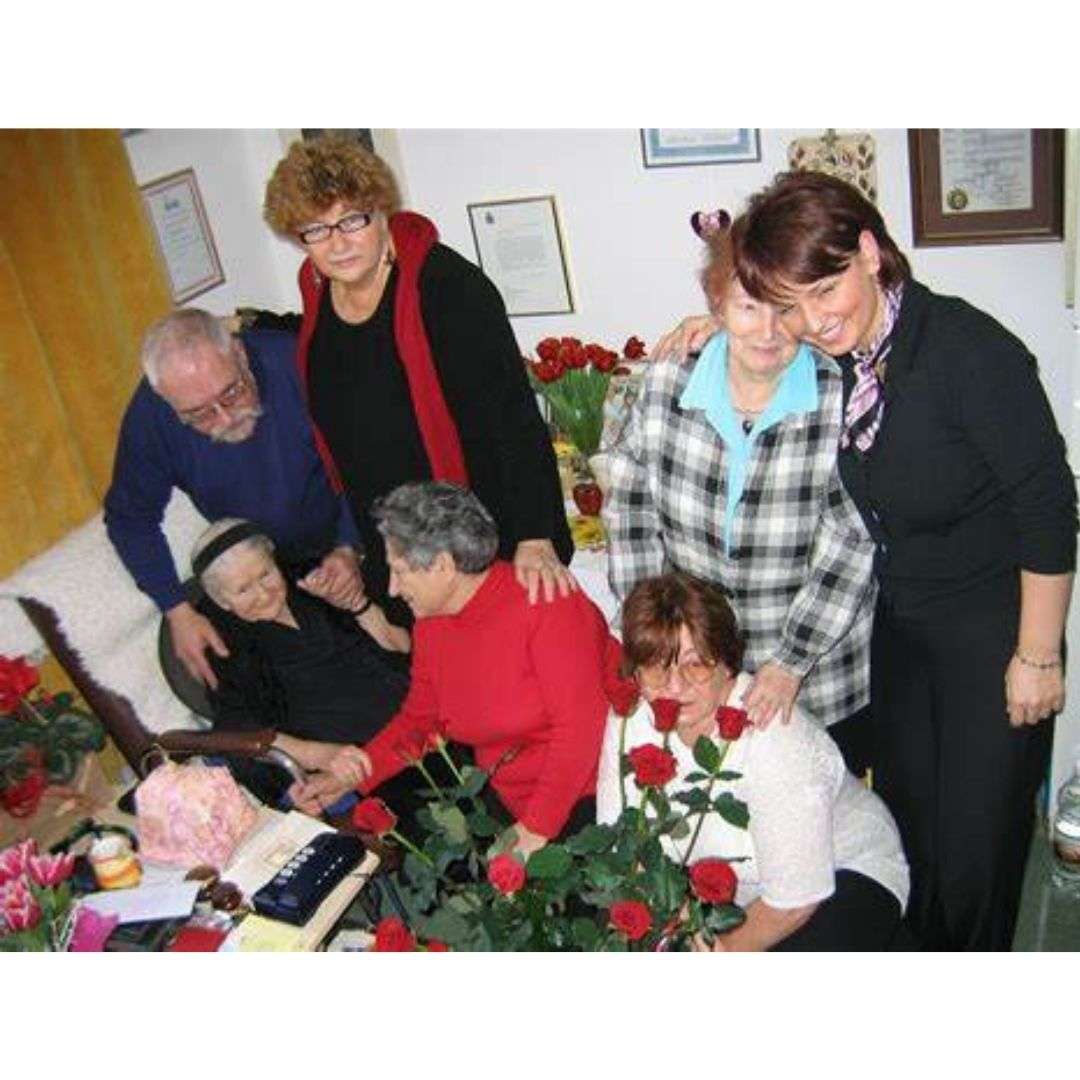 Sendler pictures with some of the children she helped save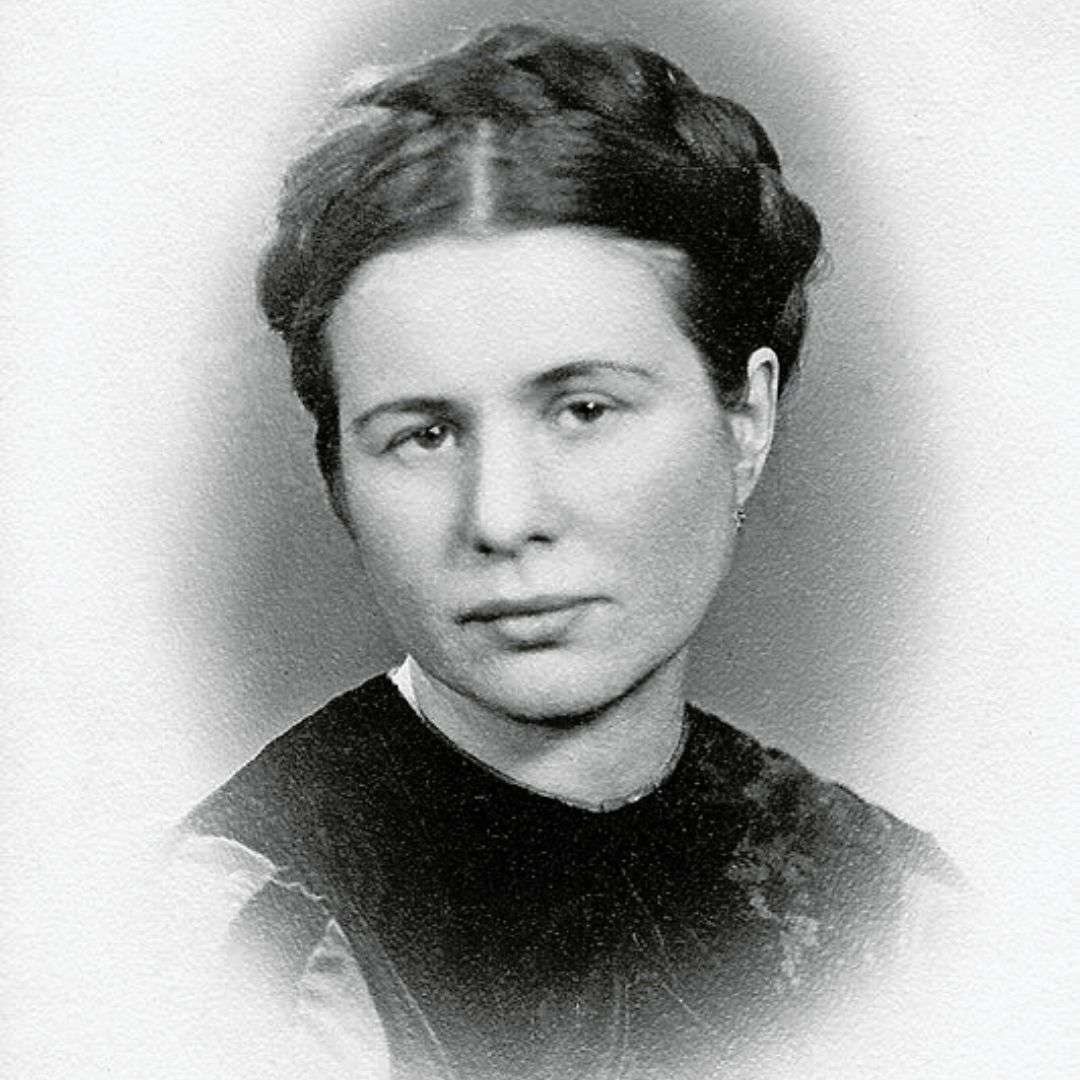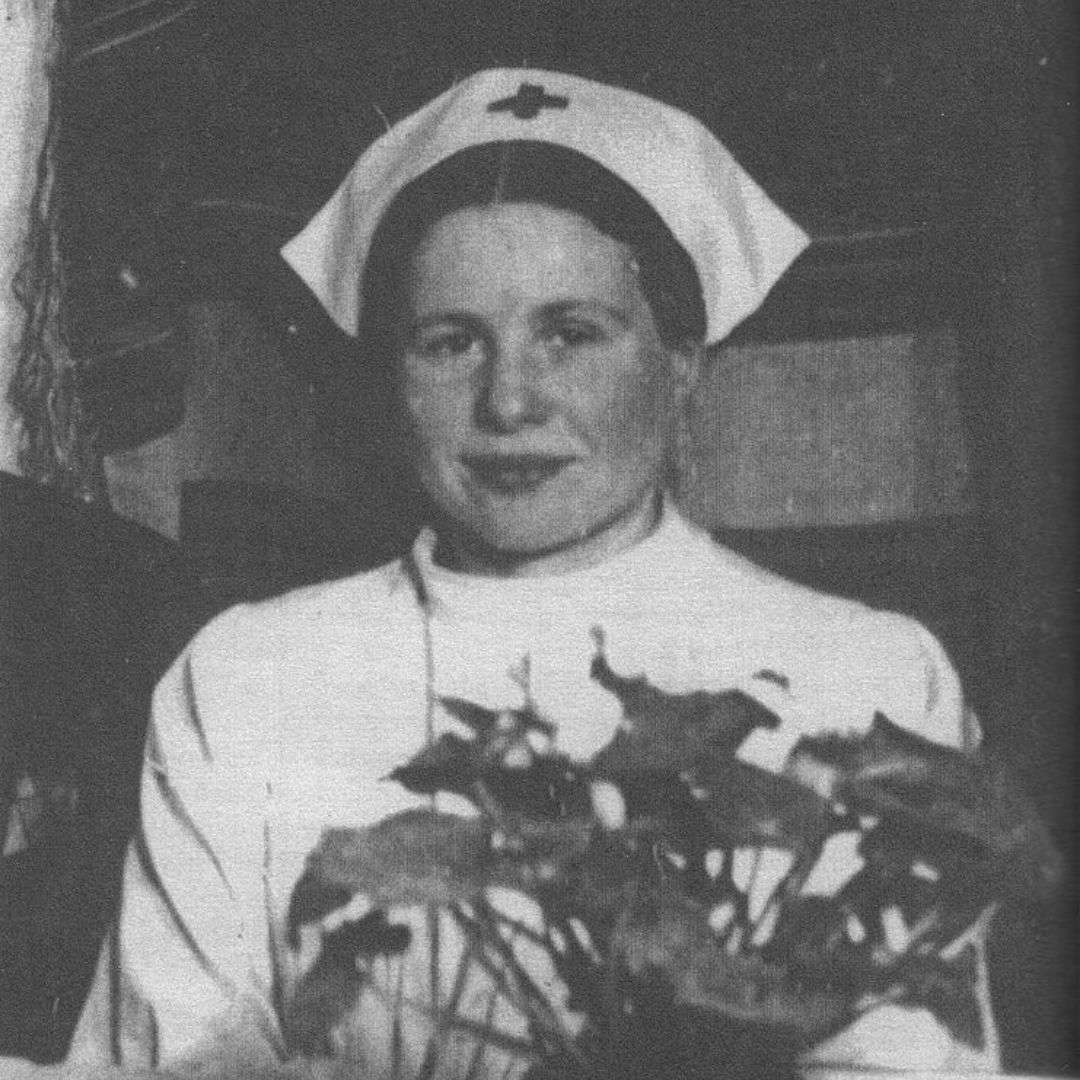 Soon it became apparent that more drastic measures were needed, as parents had began to pass their children over the wall and through sewers to give them a chance to survive outside of the horrors of the Ghetto. It became clear to Sendler that to help them survive she needed to help them escape.
Sendler and her colleagues began to coordinate a campaign of rescue missions, children were stuffed into dirty laundry, packed into boxes on cargo trains and were walked out of the ghetto in coffins, toolboxes and briefcases. The older children escaped through the church and courthouse that were on the borders of the Ghetto, they were then transferred to safe houses until new ID documents could be created to send them to orphanages around Poland.
Irena Sendler kept detailed notes of each child she helped save on cigarette papers kept in glass jars, hoping to one day be able to reunite the children with their parents.
In 1942 the German forces started to transfer the occupants of the Ghetto to concentration camps across Poland, Irena Sendler knew that many of the people sent to these camp were being sent to their deaths. Sendler then joined forces with a resistance group called Żegota, they provided funds to help her by stashing money in postboxes across Warsaw.
On October 20th 1943, Irena Sendler was arrested by the Gestapo for aiding the Jewish population of Poland. All of her records however were kept in the safe hands of a close friend. While imprisoned by the Gestapo, Sendler endured months of interrogation and torture but gave up no information.
On January 20th 1944 Irena Sendler was sentenced to death, as she was being marched to her execution the German officer escorting her diverted their course and she was set free. The Żegota had paid the Gestapo the modern equivalent to £100,000 for Sendler to be released. After her release, Sendler continued to oversee the rescue missions carried out by the Żegota until Germany's defeat in 1945.
After the war, Irena Sendler got in touch with the children she helped escape, many of whom she continued to remain in contact with until her death in 2008. In 1965 Irena Sendler was recognised by Yad Vashem as a Righteous Gentile.
If you would like to read more into Irena Sendler's incredible story, you can follow this link to the
Life In A Jar: The Irena Sendler Story
site which is a dynamic programme touching on the Holocaust, ethics, education, respect and unsung heroes.
---
2 comments