Great Christmas gifts for grandad
Grandads always seem to get the short straw when it comes to Christmas gifts. Each year I struggle to buy my grandad a present that isn't a pair of socks or a Toblerone.

This year, however, I know I'm onto a winner. My Grandad served in the Tank regiment of the British army and I know that he's had his eye on one of the new COBI releases for sometime, he's not built a COBI set before but I know once he tried his first kit he's going to be hooked.

Why not follow my lead and break the pattern of socks and chocolate, and gift Grandad something he'll truly love?
Shop the BrickTanks Christmas gift guide
If your Grandad is a Top Gun fan this would be a great kit to gift him.

Officially licensed with Top Gun, this kit even features mini Goose and Maverick figures! The set does not include any stickers, all the printing is made directly onto the bricks resulting in a great finished result.
This is the kit my lovely Grandad will receive under the tree this Christmas. He loves The Tank Museum and we have spent many happy times there exploring the exhibitions.

The COBI-2556 includes 1 figure and accessories and over 800 bricks, this is guaranteed to keep my Grandad away from the TV for a few hours and glued to the dining room table fixed to building his model.
If your Grandad is already a COBI and BrickTanks fanatic and you aren't sure which kit he hasn't got, how about treating him to a BrickTanks mug? After all there's nothing better than a cuppa while building your model.

Our mugs were illustrated in-house by a member of the BrickTanks team and are dishwasher safe.
Deviating slightly from the military models, this kit would be perfect for the Grandad that loves nothing more than spending his weekend watching the F1 on the TV.

If grandad is mad about racing then this is a sure-fire winner. Featuring a Maserati Granturismo GT3 model and the surrounding pit stop scene, this kit creates the perfect model for displaying on the shelf!
Another great kit to introduce Granadad to COBI with is the new U-Boat kit. If you know your Grandad has a naval background then this kit would make the perfect gift.

included with this model is a printed name plate and stand which means it can be displayed proudly on any shelf.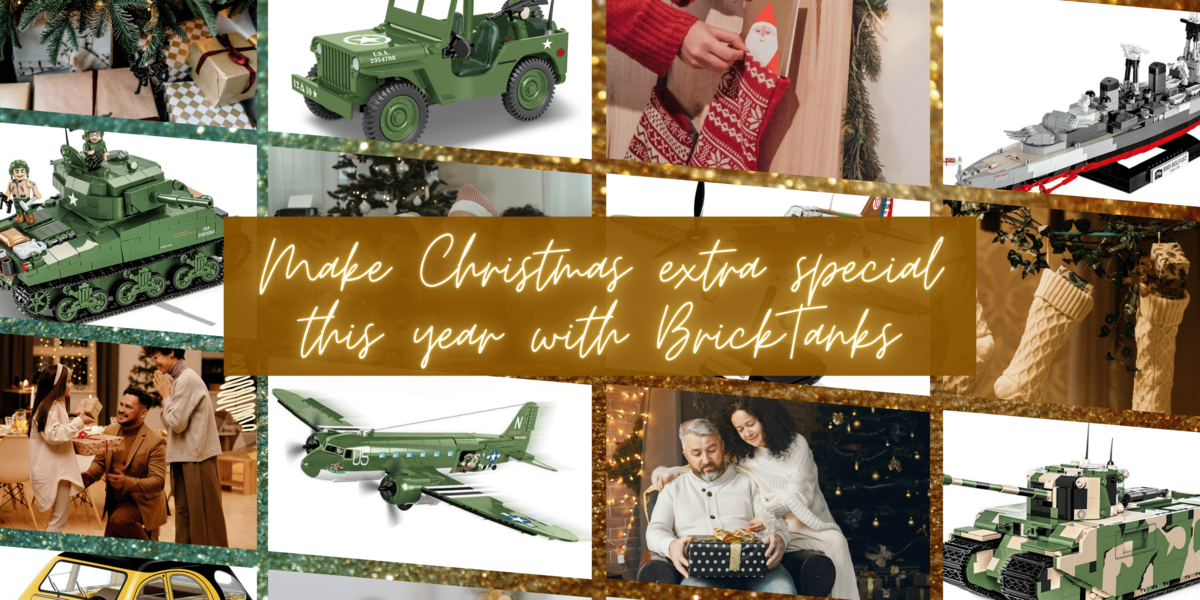 ---