Brand new COBI kits for 2022
The rumour mill has been turning this week with some pictures of new COBI kits being circulated online, we suspect these kits will be due to be released in 2022. COBI have confirmed one of the kits but we think there's a great chance we'll be seeing more models in 1:35 and 1:12 scale coming into stock very soon...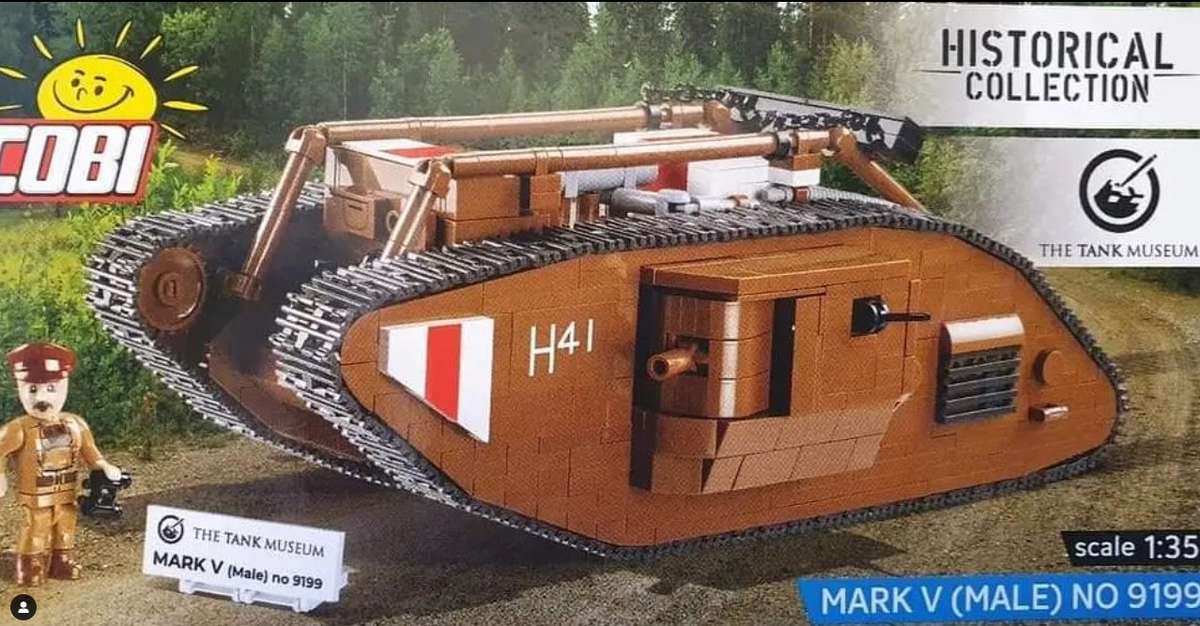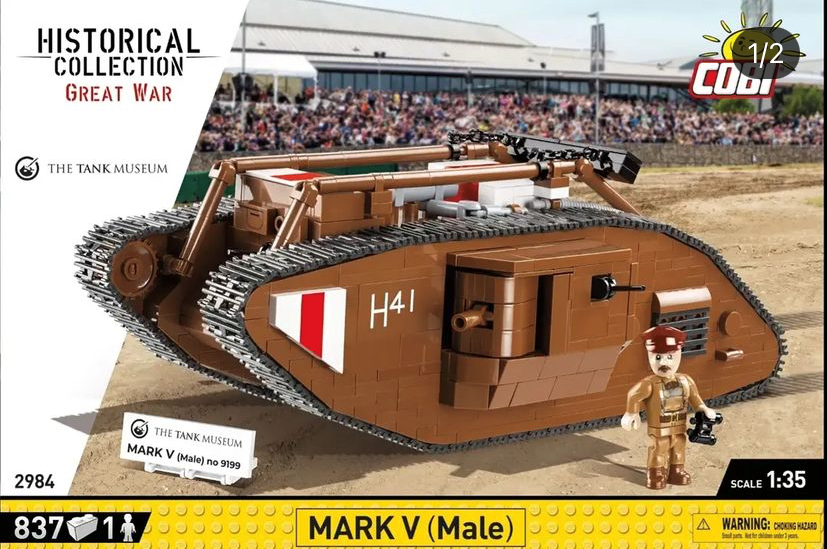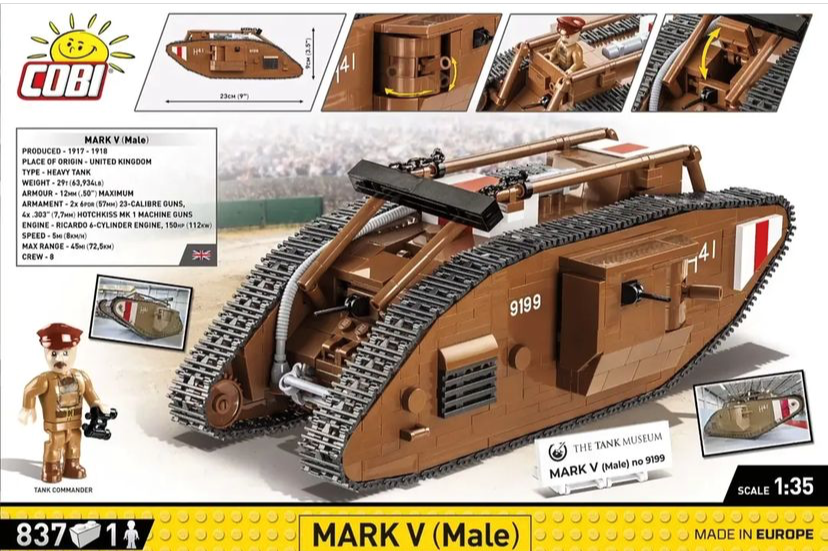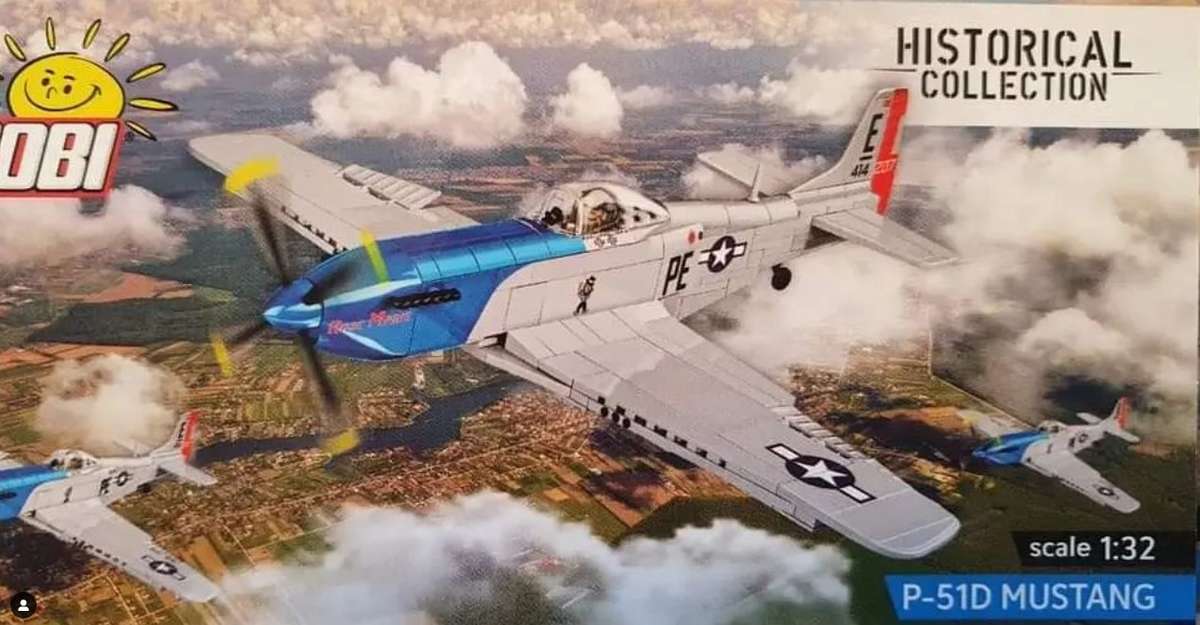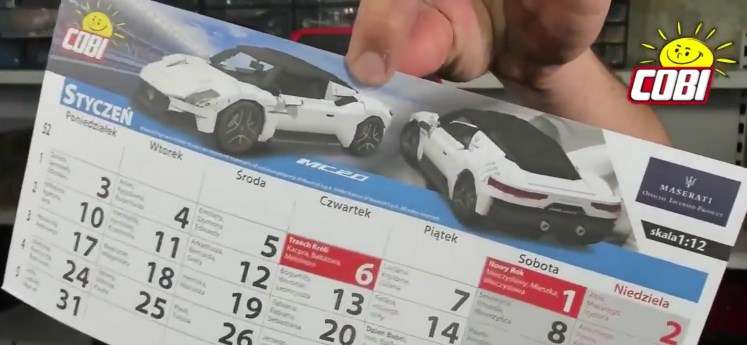 The first kit is the Mark V which would be release in conjunction to the Tank Museum, there's no date for release yet but it's been a long time since we had any World War One vehicles in stock so we're super excited! This is the only kit that's been confirmed by COBI, there's no release date yet but we're pretty sure it'll be coming out in early 2022.

The second rumored kit to be released is the P-51D Mustang, there's not been any more images or information about this kit leaked yet but we'll make sure to keep you up to date!

The last rumored kit is the Maserati MC20, this kit looks like it will be in 1:12 scale, this kit will be the third model to join the other 1:12 scale kits that have been released this year, the Trabant and Opel. As soon as we get more information about these kits we'll get them added to the site for pre-order.

Looks like they'll be more kits in 1:35 scale, which has been hailed 'the best scale' for collectors. Let us know what you think of these new kits in the comments below!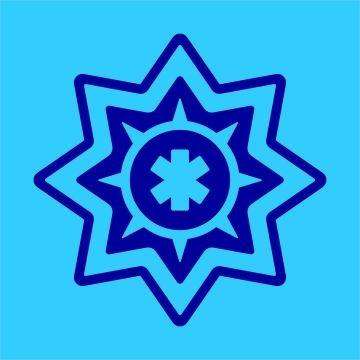 Emergency services, NHS, social care sector and armed forces discount
We've recently added an exclusive to Blue Light Card, if you are member of the site login today and search 'BrickTanks' to get your discount!
Blue Light Card
A few reminders:
PRICE-MATCHING: If you find a Cobi set we stock cheaper and available elsewhere including the equivalent next day P&P, please email us and we'll do our best to price match for you: admin@bricktanks.co.uk
DISCOUNT CODES: When you sign up to a free BrickTanks account you automatically earn Panzer Points which eventually add up to discount codes which you can redeem against future orders. There is also an automatic 10% gift bundle discount applied when you purchase 5 or more smaller sets at less than £15 each.
MISSING PIECES? No problem, we can help!
SALES: Check out our latest SALES!
DISCONTINUED SETS: Don't miss out: double check which sets COBI has informed us they are discontinuing HERE.
EARLY BIRD PRE-ORDERS: Place your super early PRE-ORDERS HERE.
BE PART OF THE COMMUNITY: COBI is still relatively unknown in the UK so please help us spread the word and help ensure we can keep doing what we're doing! Please email us high quality photos of your sets and we will share them on our website and social media accounts.
OVER 680 REVIEWS: Thank you to everyone who takes the time to leave feedback, it helps us do our job better and to know when we're delivering the best service possible. We also really appreciate google reviews, as well as recommendations on Facebook :)
---
1 comment