5 fab gifts under £25
Looking for some gifts for a Military Fan this Christmas without breaking the bank?


BrickTanks have you covered, with a wide range of Tanks, Jeeps, Military Figures,
Books and more. All easily within a £25 budget, you could even get several military gifts within that budget.


If the military fan in your family doesn't have any space for more Cobi and Buildarmy models without building an extension we have a number of other fun military theme gifts that are inexpensive and don't require too much space.
Shop the BrickTanks Christmas gift guide
Tank Time
The Panzer III was a German tank which was widely deployed during World War II. This highly realistic model tank has 285 bricks and is 1:48 scale. Between all the festive food and Christmas movies this will be a perfect distraction.
Military Board Game anyone?
If it's wet and cold or even snowing this festive season, what better way to spend an afternoon than with a board game? Keep the military fans in your family interested with this Tank Wars Board Game.

Start by building your nano tank as your playing piece on the board and immerse yourself this military themed board game.
Mini Figures
Are you creating a military scene? Then you will need plenty of military figures.

Great value at only £9.99 and while this article is all about gifts under £25, if you purchase 5 solider sets (or any kit under £15) you get a 10% discount.
BrickTanks Mug – Inspired by the Tiger 131 Tank
There's nothing better than a mug of tea while building your latest brick military model kit, why not sip in style with our Brick Tanks Tiger 131 Tanks mug?

This mug features an illustration inspired by the famous Tiger I 131, which was designed in house.
Military Read
The military fan has built all our tanks, planes & battleships, played our military board games and your left racking your brain what else to get them.

Check out this fascinating book on how to Kill a Panther Tank by Craig Moore. Perfect gift for the avid military enthusiast this Christmas.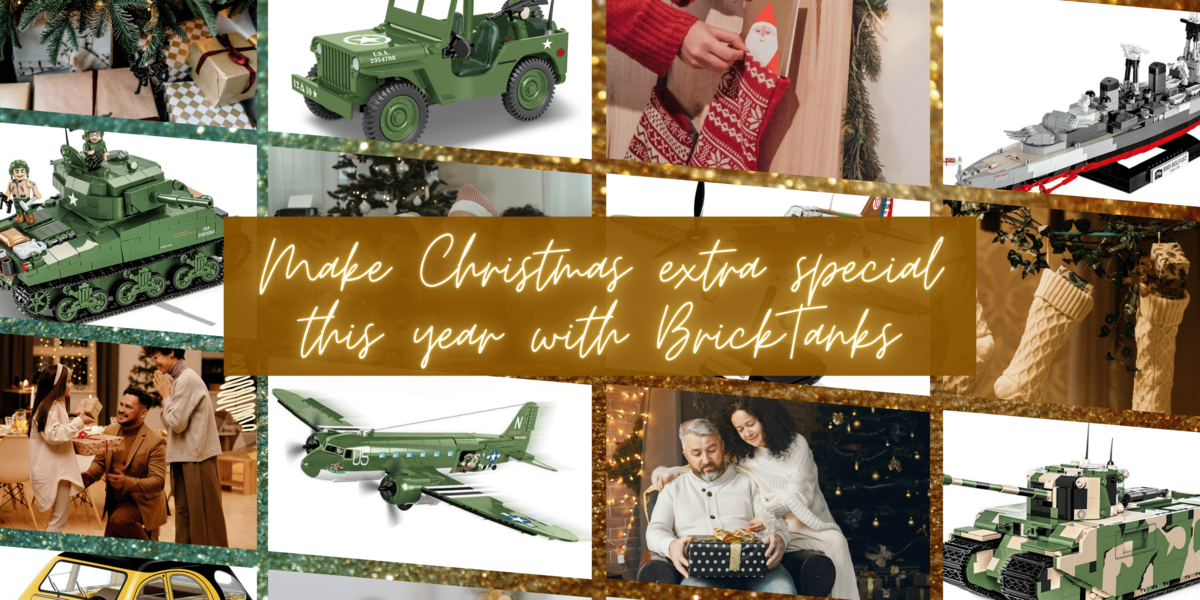 ---